So the West Coast Eagles players and coaches decided they would collectively reward their most loyal companions, their dogs, by including them in a recovery session at Floreat Dog Beach this morning.
Those players with a pet pooch took them along for an early-morning frolic on the sand – and the animals loved it. Some embraced a dip in the pristine blue water more than others, but there must have been 25 dogs assembled on the beach.
And with so many dogs of different breeds and backgrounds, it would be reasonable to assume there would be the odd personality clash, but the morning progressed without a hitch.
They say that animals begin to look their owners, but these dogs mirrored the personality of their handlers. Luke Shuey's pet Harvey immersed himself, quite literally in the project and chased a ball on both beach and sea with great enthusiasm. He even caught a nice wave and surfed it back to the shallows.
Josh Kennedy had two dogs in tow and they reflected his country origins, energetically swimming after a Frisbee in the water and across the sand. They raced around without tiring and looked every bit like sheep dogs.
Coach Adam Simpson took the youthful Stevie along, a youngster with boundless energy who relished the social encounter and was in no hurry to leave. Corey Adamson had a golden retriever constantly by his side and attentively provided lessons in dealing with the small Floreat break.
Between all of that activity, the players also enjoyed e recovery session in the sparkling blue water on a spectacular Australia (Dog) Day morning. They have come through a searching period of training and the change up was welcomed.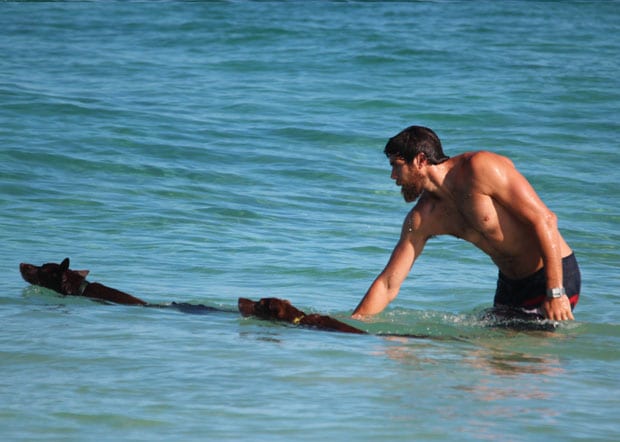 Josh Kennedy and his two dogs take a paddle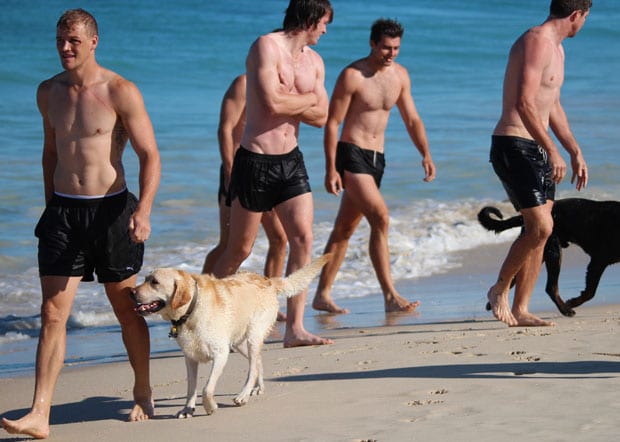 Corey Adamson and his golden lab stroll the sand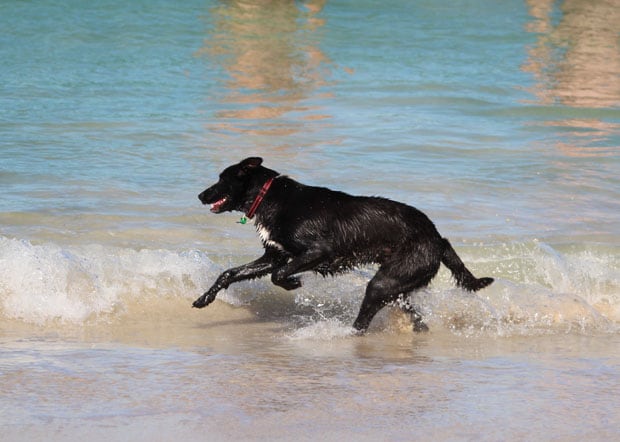 Adam Simpson's dog Stevie revels in the water.