#16 – Eric Mackenzie
Mackenzie, who is recovering from foot surgery, will not be available for West Coast's maiden AFLX campaign.
#17 – Josh Kennedy
Kennedy, who is nursing himself back to health following ankle surgery, will not be available for the trip the Adelaide.
#18 – Daniel Venables
Venables' game would suit AFLX. The on-baller has the skills and grit to win his own ball but also possesses the ability to move forward and kick a timely goal. After an injury-ravaged 2017 campaign, it would be good to see the 2016 draftee display his skills at Hindmarsh Stadium.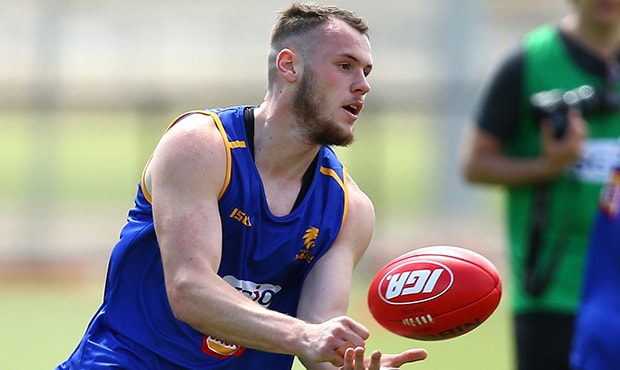 Eagles fans would be keen to see Venables get a run at AFLX
#19 – Nathan Vardy
Vardy's height and athleticism would concern opponents. He has can work over bigger-bodied opponents with his run and is a noted goal kicker when playing forward.
#20 – Jeremy McGovern
We are yet to see what type of game plan teams will implement for AFLX, but if they opt to go long from kick-ins McGovern could be a crucial inclusion for the Eagles. The back-to-back all-Australian defender could use his aerial prowess to stifle opposition attacks and get West Coast back into scoring positions.
#21 – Jack Petruccelle
The fastest man in the 2017 draft pool could come in handy at Hindmarsh Stadium. Petruccelle is an elite runner who could chase down opponents and break the lines, even in the smaller confines of the AFLX arena.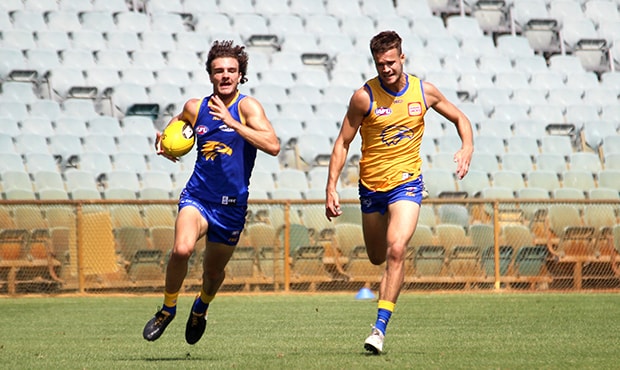 Jack Petruccelle's speed could be useful at Hindmarsh Stadium
#22 – Hamish Brayshaw
Brayshaw is already developing a reputation as a resilient competitor and impressed during a recent Yo-Yo test, where he placed equal first with fellow first-year Eagle Jarrod Brander. The 19-year-old is a good ball user, which is essential in AFLX.
#23 – Lewis Jetta
Jetta has been a standout in recent AFL trial matches. His speed is an ace up the sleeve, but it's his pin-point ball use that makes him a weapon in the AFLX arena.
#24 – Luke Partington
Partington's renowned ability to find the ball could be telling at the round robin tournament. AFLX is all about denying the opposition possession and using the ball accurately, something the third-year Eagle does particularly well.
#25 – Shannon Hurn
The skipper's ability to read the game and his defensive prowess could come in handy if he gets the green light to play in his native state.
#26 – Francis Watson
Watson has clearly been pounding the pavement during the offseason, as evidenced by his massive 2km time trial personal best. An exciting, dynamic player who can play at either end of the ground, Watson would be a valuable inclusion in West Coast's AFLX squad.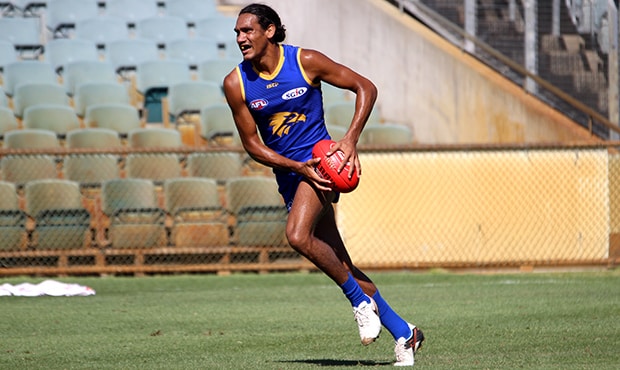 Francis Watson could bring some flair to West Coast's AFLX line-up
#27 – Jack Darling
Darling's size and speed make him a difficult match-up for defenders. A natural lead-up player, the 25-year-old could do some damage in the forward 40.
#28 – Tom Cole
Cole's game would suit AFLX. The third-year Eagle likes to take the game on and isn't afraid to fire off dangerous but necessary disposals.
#29 – Scott Lycett
Lycett is champing at the bit to play any form of football after managing just one game in the senior ranks last year. He could be useful in the ruck and up forward as a tall target.
#30 – Jackson Nelson
Nelson's dash and dare would be valuable in the smaller confines of AFLX's rectangular playing field. The 21-year-old has been working on his endurance and explosiveness, which should allow him to stay in the contest longer and have more impact inside and outside the clinches.