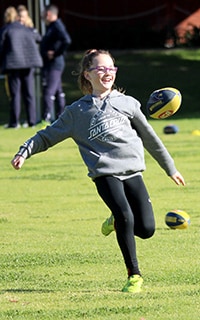 The West Coast Eagles' Come and Try Day has been moved to Wembley Oval (Selby Street, Wembley).
We apologise for any inconvenience this may cause but look forward to seeing enrolled participants from 4.30-6pm.
Registrations are full for the free football clinic, which will cater to school-aged girls and their parents.
To all participants, remember to bring your own water bottle, closed-in shoes and hat!
Please see the below map to assist you with parking and locating the oval.