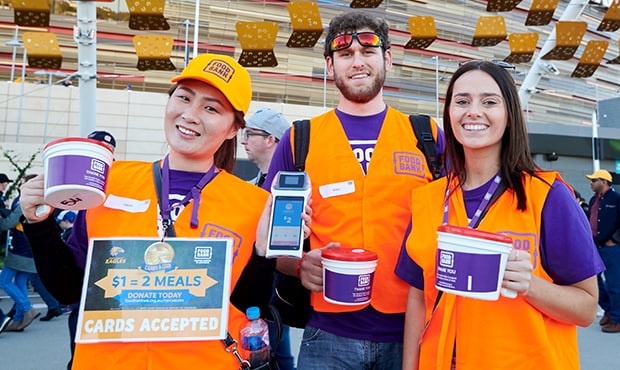 Foodbank WA has at least an extra 27,500 meals to feed Perth's hungry this winter following a superb effort by the West Coast Eagles on Sunday.
The team put their bodies on the line for the Tackling Hunger Together initiative, made possible by valued partner Mrs Mac's.
Leading into the round 16 fixture against Greater Western Sydney, Mrs Mac's pledged to donate 300 meals to Foodbank WA for every time an Eagle brought a Giant to ground.
The Eagles got their hands dirty for the good cause – plus a win to boot – and stuck 60 effective tackles, resulting in a donation of 18,000 meals.
Mrs Mac's loved the boys' work so much that they decided to increase their donation to 20,000 meals!
While the Tackling Hunger Together initiative was a team effort, Andrew Gaff added to the meals tally with a superb individual performance against GWS.
Earlier this year the club joined forces with premier partner AGL to launch the AGL Metres for Meals campaign in which AGL committed to donate 500 meals for every kilometre run by the indefatigable Eagles midfielder during home games.
Gaff clocked up 15km at Optus Stadium on Sunday, which resulted in an additional 7500 meals being donated to Foodbank WA.

Since launching the AGL Metres for Meals campaign in May, Andrew Gaff has run 61km, equating to 30,500 meals.
The club would also like to thank its members and fans for giving so generously to our Carry a Coin initiative on Sunday.
Although the final collect is still unknown, early estimates suggest that we will be able to donate at least 20,000 more meals to Foodbank WA as a direct result of donations from our charitable blue and gold army.