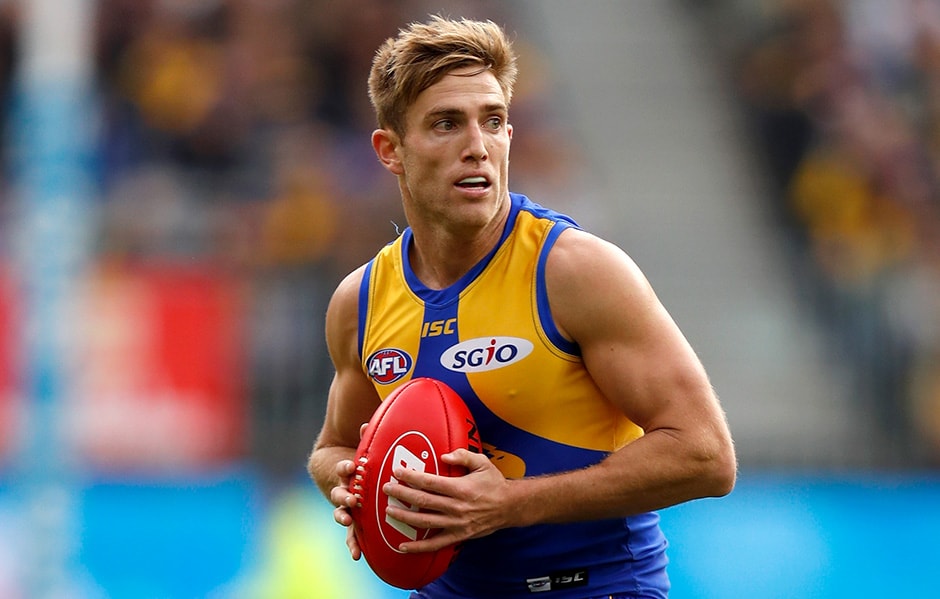 Name: Brad Sheppard
Nickname: Shep
Grand Final – day, twilight or night: Day
Bounce – yes or no: Yes
Best set shot at your club: JK
Most underrated AFL player: Shane Edwards (Richmond FC)
My coach often says … In trouble, kick it to JK!
Best advice you've received: You have two ears, two eyes and one mouth. Use it in that proportion.
Greatest footy moment before the AFL: Winning flag down at Attadale JFC
Favourite AFLW player: Ebony Antonio
Least-preferred teammate on road trips and why: Nic Nat – you can hear him snoring even when you're on a different level.
Funniest teammate: McLovin Gov
Which teammates pick themselves in AFL Fantasy: Yeoy
If you could enter a teammate for My Kitchen Rules, who would it be and why: Duggo – he can do no wrong
Team barracked for as a kid: North Melbourne
Most inspiring movie: Pursuit of Happiness
Best concert attended: U2
Three apps you can't live without: ASX, Instagram, Facebook
Instagram or Twitter: Instagram
Favourite café: Cheeky Boy Espresso
And what do you order: Avocado toast with scrambled eggs
Hidden talent: Guitar
Guilty pleasure: Red wine
Your passions or interests outside footy: Boating – fishing, diving
Life motto: Be yourself
Your best traits are: Loyalty
Do you have any pets: No
Favourite cartoon or movie character: Peter Griffen
Favourite holiday spot: Coral Bay