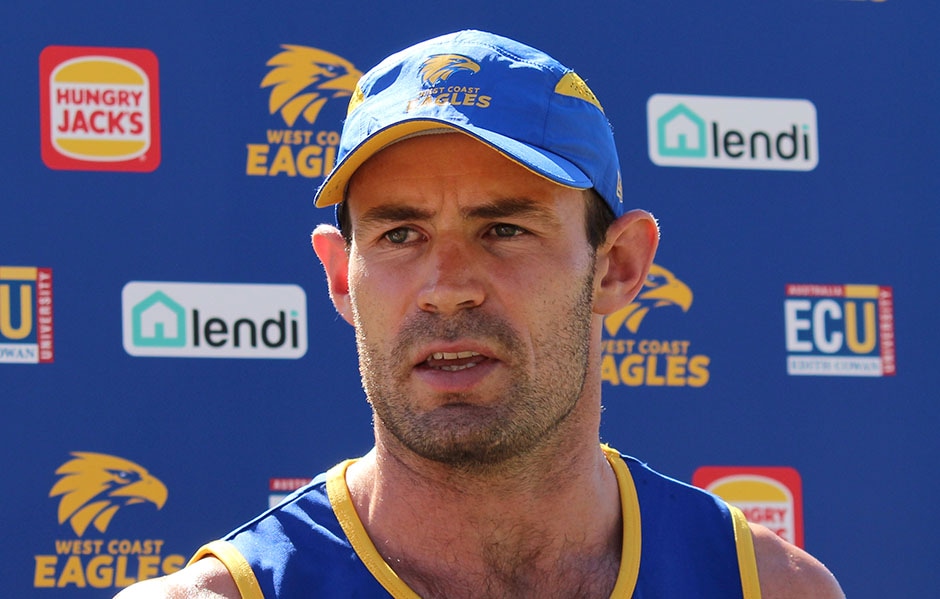 West Coast has no interest in being "a flash in the pan" following last year's thrilling premiership win, according to captain Shannon Hurn.
The Eagles defied their doubters to climb the game's highest peak in 2018, claiming the club's fourth flag with a memorable five-point grand final win over competition powerhouse Collingwood.
However, Hurn said the squad was mindful that success was far from guaranteed in 2019 just because they achieved the ultimate last year.
Speaking ahead of the club's first official training session since the Christmas break, Hurn said his side was eager to improve as it sought to build an era of sustained success.
"You always try to set out to win a premiership and we were fortunate enough to do that last year," Hurn said.
"You enjoy that, but there's also a part of you that knows that's last year and you have to move on and do it again. That's just the balance that I think the group has found quite well.
"The competition is more even. I think as you saw last year, there were five or six teams that could have won it.
"From what I've seen the past three, four or five years, it's just making sure you don't want to be a flash in the pan.
"You need to keep learning and keep adapting to what the game is and there'll be different things at the start of this year … but it's just making sure that you stay up to date with the game and still try and play as a team. If we do that, I think we'll be able to put ourselves in a good position to still be able to compete."
Some of those "different things" will comprise nine new rule and interpretation changes, including starting positions for centre bounces and revised laws around kick-ins from behinds.
While fans and media anticipate the impact of the adjustments to the game, Hurn did not seem to think the new rules would change the way West Coast played its football in season 2019.
"The game is always about making sure that as a group you are working together to provide options, create space for each other and using the ball and when you're defending making sure you compete with the bloke," he said.
"There will be certain little tactics that are involved in it, but I don't think the basics of football will ever change regardless of what the rules are.
"We will get the umpires down here (to clarify the rules). They were a little bit down here in December to talk through it. We will have a couple of training drills to find out how it goes and what works and what doesn't work."