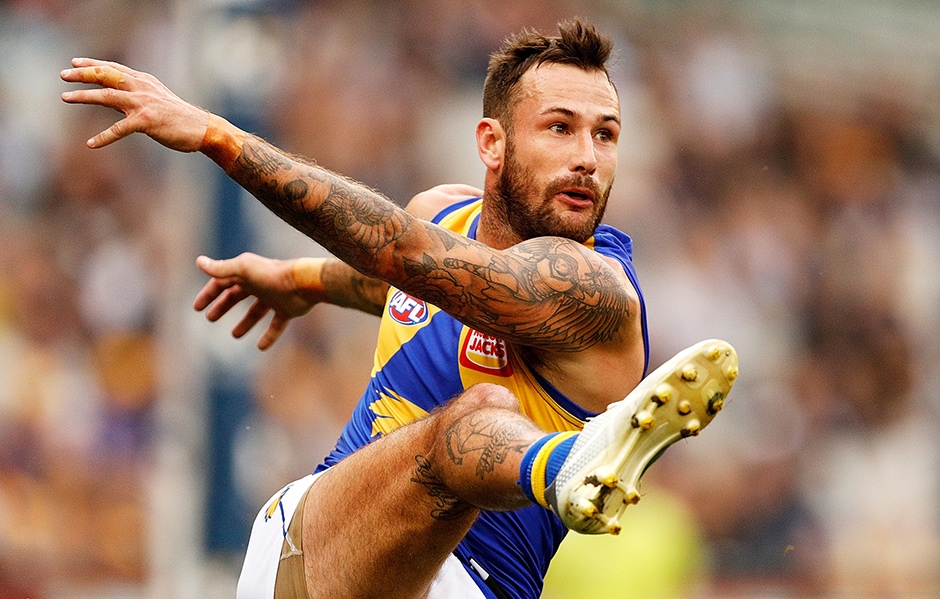 Chris Masten might have been one of West Coast's biggest improvers in 2018, but the premiership midfielder reckons three up and coming Eagles will shine on the big stage this year.
Speaking to 6PR's Sportsday WA team, the 29-year-old said he believed Jake Waterman, Oscar Allen and Jarrod Brander would play plenty of senior footy in season 2019.
Waterman registered 16 games and kicked 13 goals for West Coast last year, while 2017 draftees Allen and Brander notched two and one games in blue and gold respectively.
Masten said he had been impressed with the trio's commitment to their craft and output on the training track this pre-season.
"Jake Waterman played a lot of footy last year and he's looking great," Masten said.
"Oscar Allen, he will play a lot of footy this year. I reckon he's a competitive beast of a man. And then Jarrod Brander as well. They're kind of the three that stand out to me.
"They do everything right. They love their footy and they love competing."
As much as he enjoyed celebrating the first premiership of his 11-year career, Masten said he – like the rest of the West Coast squad – was squarely focused on season 2019.
He revealed the team set its goals for the upcoming home and away campaign during a pre-Christmas training camp in Dunsborough.
"Down south we sort of ticked off our trademark and a lot of that was to do with what we needed to do this year, which is get the best footy out of ourselves," he revealed.
"While we're really proud of what we did last year, that's done. It's 2019 now and we're firm on the belief that we're on zero points now, we've got to put our best foot forward and improve in a lot of areas.
"We can't stay stagnant because the league will just run straight past us."