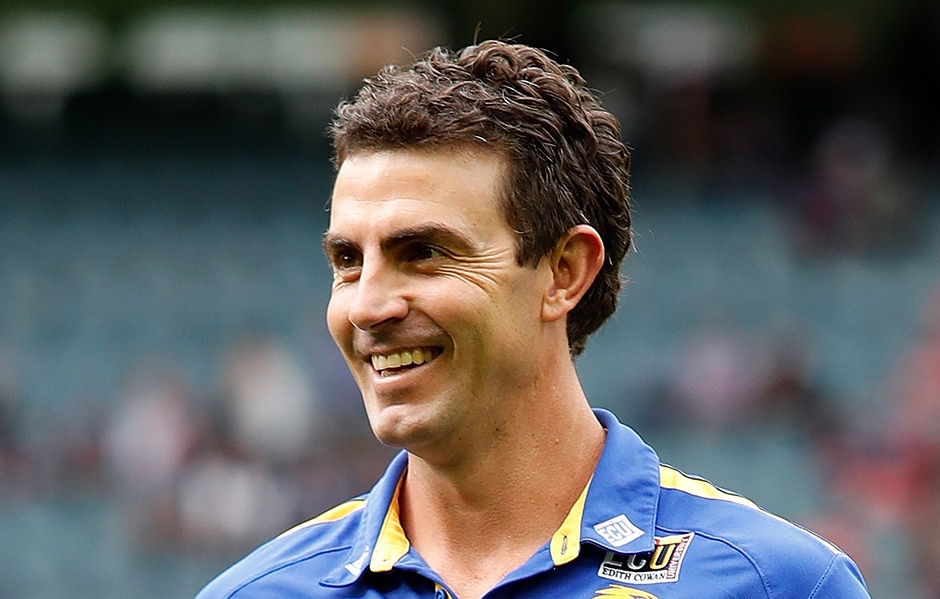 West Coast intends to make minor tweaks rather than radical changes to its game plan as the club prepares to defend its premiership in 2019, according to assistant coach Jaymie Graham.
The Eagles' forwards coach said rolling out the exact same tactics that propelled them to the 2018 title might leave the club vulnerable this year.
For that reason alone, the club has devised some new strategies to keep its rivals at bay.
"It is important that you evolve because the competition will just catch you and overtake you," Graham said.
"You're always looking to improve without making drastic changes.
"There are always a few little focus areas for the team without trying to reinvent the wheel.
"We look for little marginal gains in our game plan. You look at your ball movement and what areas you can improve there, your team defence and what you can improve in the contest. They are the three elements."
Interestingly, Graham said the players – not just the coaches – had a big say in how they wanted the team to attack the upcoming season.
"A lot of our players are completing Next Coach Programs; they're starting to get experience in that area as well," he revealed.
"I'm sure that Simmo (senior coach Adam Simpson) has had some pretty good discussions with the senior players when they have their leadership meetings.
"It's about consolidating those ideas and once we're all in and buying into it, we're working out how we can train those areas."