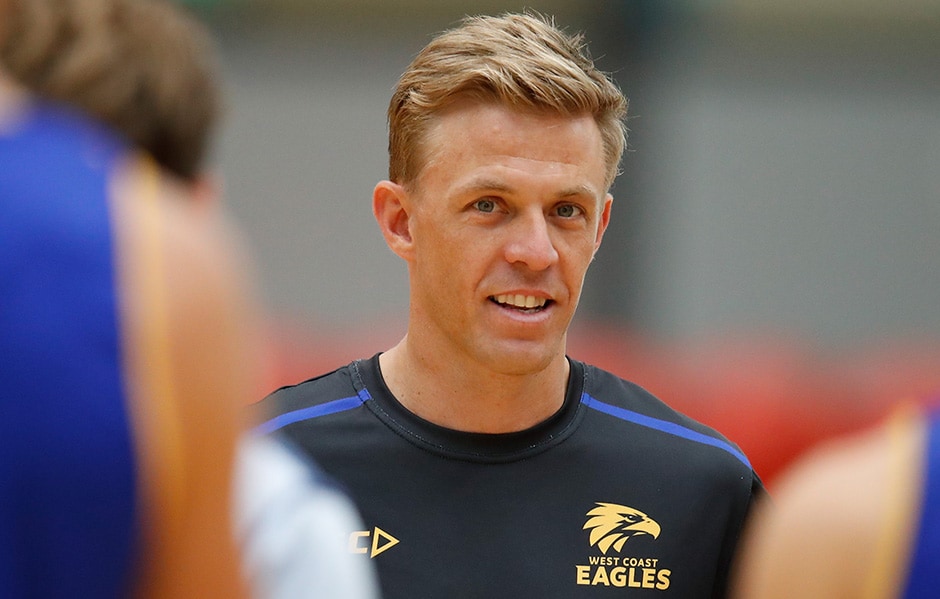 New West Coast Eagles midfield coach Nathan van Berlo has sound a warning to the competition: we're better than we were last year.
Speaking to SportFm today, van Berlo said both experienced campaigners and fresh faces had made small but important gains this pre-season.
"We have improved from where we were at this time last year," he said.
"That's always a good sign heading into the JLT (Community Series) games coming next month.
"Our senior guys have certainly driven the ship being leaders in that regard, but there have been some young guys certainly showing some improvement on last year.
"Oscar Allen has been out on the track for the last month and has been showing some great signs.
"Simmo has spoken about Jake Waterman and the improvement he has shown. Jack Petruccelle as well, he's another forward who played a couple of games for us last year, he's certainly looking to take his game to another level too.
"There's guys all around the place, senior players and younger players, who have improved and that's what we expect, that guys come out each session and try and improve.
"It's an early time of the year to say that we're on the up, but hopefully signs are good early and we'll be ready to go for the season proper."
Van Berlo was also firm in his view that complacency would not be an issue for the reining premiers.
He said no one had shown signs of taking their foot off the pedal since claiming last year's flag.
"Our group has been a really mature group," he said.
"(Complacency) hasn't been an issue that we've had to confront to be honest because our boys have come back in good shape and training has almost gone to another level from last year as well.
"To us coaches, that suggests the boys are in the right frame of mind."