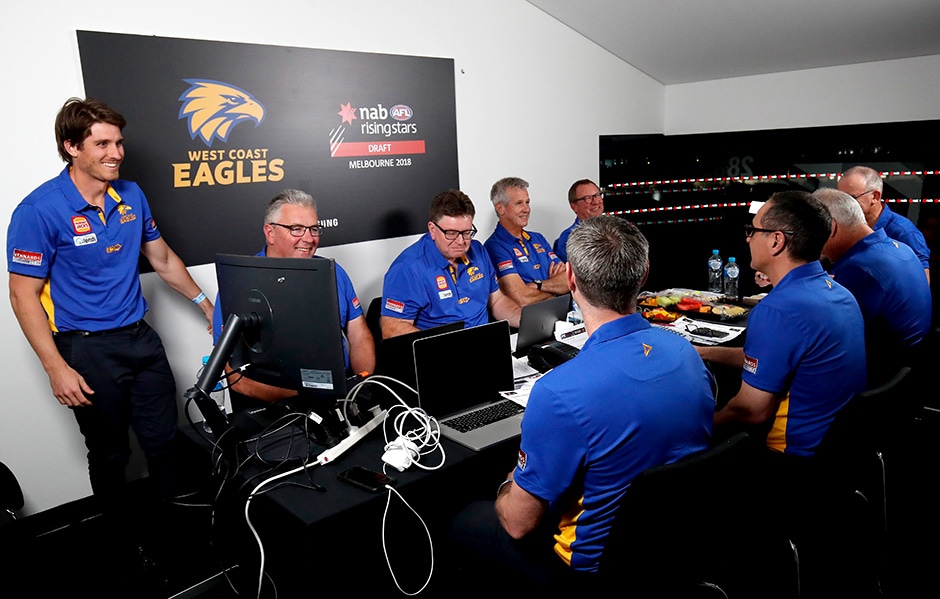 Clubs are beginning to learn the finer details of this year's mid-season draft, which is expected to fall after round 11.
AFL.com.au understands clubs have recently received information from the League explaining that the mid-season draft, the AFL's first since 1993, will be held the week of June 3 – just prior to the bye rounds commencing.
Seven clubs currently have list spots available and will subsequently be able to take part in the draft. Carlton is the only club with multiple spots available with three vacancies.
However, clubs can still have spots open up on their list should a player succumb to either a long-term injury or prematurely retire from the game. There will be no deadline on when teams can open list spots prior to the mid-season draft.
Clubs can also fill their available list spots prior to March 15 by recruiting players via the AFL's newly introduced pre-season supplemental selection period (SSP) rules.
It's understood players recruited during the mid-season draft will earn a contract for the remainder of the season, though they will have the option of negotiating terms for an extension at any period throughout the year.
Should a player's contract not be renewed beyond the current year – and should the player fail to be recruited to another club the following season – it's believed the player will receive a one-off payment of around $20,000.
As compensation for state league clubs who have players taken from them midway through the year, it's understood AFL clubs will be made to provide them with a reimbursement.
That could include a payment of up to 50 per cent of any sign-on bonus given to the player by their state league club.
It's believed the order of the draft will be based on the ladder positions after round 11, though a number of other ways to determine the order of draft picks have been considered.
One particular example floated was a combined ladder based off results from the last 11 matches of the previous season with the first 11 games of the current season. However, that scenario appears unlikely to eventuate.
The decision to hold a mid-season draft was finalised by the AFL Commission in October following discussions by the Competition Committee, but finer details had yet to be determined at the time.
Players eligible for the mid-season draft must have previously nominated for an AFL draft or been on an AFL club list.
The AFL declined to comment.