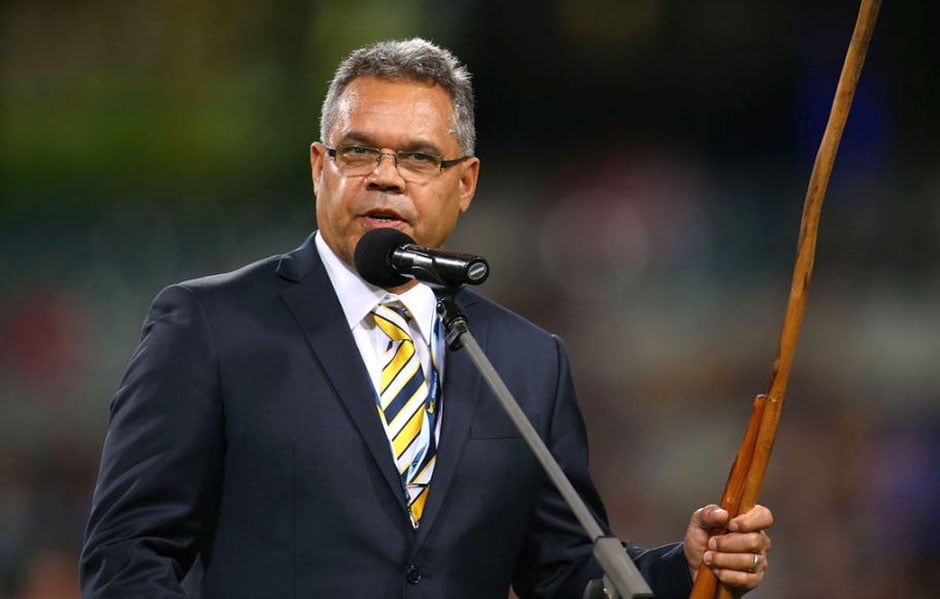 This article first appeared on leadersinsport.com
Phil Narkle wants to be the Indigenous Liaison Officer he was never able to enjoy as an AFL player in the late 1980s.

"This service would have helped me and many other Indigenous players to understand what was required of them and how to balance football, their personal life and their culture," he tells the Leaders Performance Institute, setting out a useful job description for the role he pioneered at the West Coast Eagles.
The integration of athletes from different cultures is an ongoing challenge across elite sport and the AFL has taken steps in recent times to improve the experience of the 90,000 Aboriginal and Torres Strait Islanders who participate in its programs to ensure these people all find a welcoming, safe and nurturing environment.
The moral imperative is clear, but so is the sporting rationale: nationwide research demonstrates that Australian rules football is the sport of choice for Indigenous Australians, who make up 11% of current AFL lists despite being drawn from just 2.5% of the general population. The figure goes up to nearly 20% when one also takes into consideration other players with multicultural backgrounds.
The AFL's push for what might be termed empathetic integration is ever more readily embraced; and no team can afford to overlook such a significant talent pool or the potential performance gains. Anything less would see the club fall short of its stated core values: 'We are United, We are Passionate, We are Professional'.
In 2009, West Coast made history in appointing Narkle, their former midfielder, as Indigenous Liaison Officer and he would become the first full-time ILO at an AFL club.
His role is largely two-fold. He is there to ensure the Eagles' current retinue of six Aboriginal and Torres Strait Islander players receive the support, guidance, empathy and understanding they need to integrate successfully into the club's culture but he is also responsible for implementing the club's Cultural Awareness Training, which he himself crafted as an integral part of the Eagles' Induction Employment Package for its 115 full-time staff. The club has also developed strong ties with the Western Australia-based Wirrpanda Foundation, which aims to improve the quality of life for Indigenous Australians across its twin pillars of education and employment.
As Narkle himself writes in his staff booklet titled Working With Key Indigenous Families and Stakeholders: 'We need to walk the pathway through the West Coast Eagles gateway together as one.'
Other clubs have since followed suit in appointing an ILO and he sees it as a firm step in the right direction: "It will succeed because it's essential at all AFL clubs."
'This could be your story'
Narkle explains that the challenges facing Indigenous players intensify the day they are drafted. "Competitive sport is one of the best preparations in life for Indigenous players, both today and historically," he begins. "But when they enter the AFL they are employed by the club, which has rules, regulations, structures, which some players may not understand because they feel that they are only there to play football.
"Indigenous players need to adjust quickly in order to retain their place in the AFL system. Therefore, players require both individual preparation and attention to detail. The outcome for the player is ultimately how well they prepared and dotted their I's and crossed their T's."
To address this question with Indigenous players, Narkle upholds the Indigenous tradition that culture is passed on through telling stories – "it's not about questions and answers" – and so both he and the club must avoid the information overload that can leave players tired and confused or suffering from a lack of passion, interest, understanding and commitment to the game.
"I tell the players that their experience is like a book with a beginning, middle and an end," he explains, "and this could be your story. In creating their story, players need to remember is that belief is about being something and confidence is about doing something."
It is a journey for Indigenous players, one that Narkle says is rooted in his five personal values, which he defines as "commitment, respect, trust, honesty and communication." He adds: "I use the Martin Luther King phrase: 'turning dark yesterdays into bright tomorrows.'" Integration may be a challenge for the player but, with the right guidance, they can settle and have real agency in forging their own careers.
To start with the 'beginning' which, in this instance, commences from the moment the player is drafted and begins to experience all the attendant emotions involved in their first steps into a new environment. For many Indigenous athletes this is a journey into the unknown. "These players may potentially have moved interstate, away from their cultural country, away from their families, and will be living with a host family. On top of that they must fit into a playing group that has its own internal dynamics." Narkle will be a particularly visible presence in their club lives at this stage.
Next is the 'middle', as the player continues to establish themselves as part of the club's culture in the face of the myriad temptations that come with being an AFL player, from nightlife to drugs or alcohol. Other concerns might be peer pressure or use of social media, as well as problems in their relationships or the issues of family members. Indigenous players could even be a victim of racism but Narkle, as ever, will be on hand to ensure the player's welfare is being prioritised.
The 'end' is represented by the outcomes experienced and rewards accrued by the player. If they have prepared and, as Narkle said, dotted their I's and crossed their T's, they will have gained the respect of their peers, have enjoyed individual and team achievements, and will be good ambassadors for the club, all while achieving financial stability. "Not only should they have built lasting friendships but they will be more aware of the coaching and career opportunities available to them in football and even the business and employment opportunities beyond."
Providing culturally-appropriate resources
The primary modes by which Narkle and the West Coast Eagles provide opportunities for their Indigenous players are the 'Our Dreaming Pathway' and Cultural Awareness Training [CAT] programs.
"It stems from our understanding that Indigenous players need more nurturing and more time to develop an understanding of what it takes to be an AFL player," explains Narkle. CAT is more widely aimed at non-Indigenous employees who: "work closely with Indigenous people are especially vulnerable to the effects of workplace stress or anxiety and may be working with limited culturally-appropriate resources."
When those resources are not in place it can become quite taxing on the individual: "In doing this type of liaison role it can sometimes trauma with their own issues and own healing. At times it can be overwhelming."
However, the case for all clubs to take the Indigenous liaison officer seriously was made clear at an AFL Indigenous Camp in Alice Springs in 2013. Narkle, who was in attendance as an Eagles representative, takes up the story: "It was revealed that the players wanted to be heard but had no one they felt comfortable talking to at their club. These Indigenous players were impressed with the West Coast Eagles employing a full-time Indigenous Liaison Officer to help support and explain the issues that Indigenous players face within an AFL club from time to time."
There is also a benefit to having Indigenous employees working alongside Indigenous players. "They are able to provide a service to a diverse range of Aboriginal and Torres Strait Islanders through their own experiences. Indigenous people can quickly create a family-like environment because of the understanding and empathy they have for others who have come from mixed cultures. Some were raised with our own people on our traditional land, some lived on missions, some came from Australia's 'Stolen Generation' and others have grown up and been displaced in urban environments."
Our Dreaming Pathway
The 'dreaming' is the worldview that structures numerous Indigenous cultures in Australia and lends its name to Narkle's Our Dreaming Pathway. Devised by Narkle to sit alongside the Eagles' Reconciliation Action Plan [RAP], which he also helped create, the program seeks: "to use 'yarning sessions' to find out about an Indigenous person and their culture and proceeds to empower them in their education, primarily through the club's aforementioned CAT program, with a view to arriving at a stage where the gap between Indigenous players and their peers has been closed through mutual respect forged in knowledge and understanding."
In addition to the CAT program, Narkle arranges mentor support and training services for Indigenous players and has helped to create an online community for young Aboriginal and Torres Strait Islanders aspiring to be players. There is also support offered to non-Indigenous employees and Narkle delivers presentations detailing how to engage and communicate with Indigenous players.
"Coaches and staff must take the time to develop relationships with the players that are both equal and genuine – this will ensure that meetings are not tokenistic," says Narkle. "There is also the creation of a positive environment for Indigenous players, with improved retention rates and greater opportunity to enjoy longer careers at the club."
Our Dreaming Pathway also helps with the fulfilment of the Eagles' RAP which, delivered in partnership with the Wirrpanda Foundation, is committed to promoting awareness and understanding of diversity through inclusion initiatives and active support of Aboriginal and Torres Strait Islander communities.
Creating the 'third space'
Narkle tells the Leaders Performance Institute that the CAT program achieves its outcomes through the creation of the 'third space', which is: "when two cultures come together. In this instance we're talking about Indigenous and non-Indigenous people. This can involve non-Indigenous people participating in Indigenous cultural activities and supporting Reconciliation through getting involved with our RAP Working Group." The idea is to offset unconscious biases towards Indigenous people and, in the case of players in particular, to prevent coaches and staff suffering from the 'halo effect' – another cognitive bias in which a person's overall impression of another person influences how they think or feel about that person's character.
The club also informs its staff that: "Indigenous people live under two legal systems, British-based Australian legal system and a 'Traditional' lore system, which could impact on different aspects of an Indigenous player's life, which can affect their mental aptitude and their ability to train and play football at the elite level."
This was uppermost in Narkle's mind when authoring Working With Key Indigenous Families and Stakeholders. It is handed to all Eagles employees upon their induction and, in the introduction, Narkle writes that in reading the booklet: 'all personnel will have a first-hand look at the history of the Indigenous people of the area and will be able to make informed decisions about Indigenous players when and if required. [The booklet] will also create an awareness of the history of Indigenous Australia and the reasons why there are so many issues with Indigenous people today.' The booklet has been made available to clubs across Australia.
Narkle lays out guidelines to be followed by West Coast Eagles staff, outlining their responsibilities. These include the 'welcome to country' – also known as the 'traditional welcome' – which allows the Traditional Owners of a region to give their blessing for an event to take place on their land. The West Coach Eagles were the first club to perform the welcome to country.
His recommendations are wide-ranging in scope. When it comes to working with Indigenous communities, players and their families, he suggests seeking the guidance of Indigenous co-workers. In terms of the physical environment, Aboriginal and Torres Strait Islander flags must be visible at a club, especially during Australia's NAIDOC Week, National Reconciliation Week and National Sorry Day – a series of national remembrance and commemoration events that variously celebrate the achievements of Indigenous people and acknowledge the mistreatment of Indigenous communities by non-Indigenous people.
Elsewhere, Narkle writes that Indigenous players should be entitled to 'Sorry Time' – compassionate leave following a bereavement – and 'Cultural Time', which is leave that can be requested at any given time and at short notice.
He also touches upon 'active' and 'empathic' listening in pursuit of the aforementioned third space. Active listening is, Narkle says: "designed to overcome poor listening practices by requiring parties to listen to and then restate their presenter's statements, to emphasise the feelings expressed as well as the substance of the situation.
"The purpose of this method is to confirm that the listener accurately understands the message received and acknowledges the message being presented. Even if individuals do not necessarily agree with what is being presented, this method provides a way to move forward."
He adds: "Empathic listening, or listening with empathy, is a core skill that strengthens the interpersonal effectiveness of individuals in many aspects of their professional and personal lives.
"Through this method an individual shows an understanding of the problem and by doing so shows an interest in being a resource to help solve the problem." Its importance cannot be underestimated in Narkle's eyes: "Empathy may be the most important attribute in gaining the trust and cooperation of parties during cultural conflicts and other disputes with high emotional content."
He also recommends that coaches be ready to share personal stories of their own origins and other Aboriginal or Torres Strait Islander communities or players they have worked with. "People sharing experiences can put a person at ease," he says. "Meetings with our Indigenous players are structured to allow time for story sharing."
The Leaders Performance Institute asks Narkle what have been his proudest achievements as an ILO and he points to his efforts to overcome initial scepticism on the staff and the ever-improving retention rates of Indigenous players and staff.
"I have been employed at the club for ten years and given the best of my service with this great club," he tells us with genuine pride. He also spares a thought for his community: "I always think and dream of my Aboriginal people who have been on earth for thousands and thousands of years and they have had to build or develop very strong resilience to handle or tolerate adversity and hardship – hard times and harsh conditions that were put in their pathway of life.
"I believe I am carrying on that legacy, to help close the gap for Indigenous and non-Indigenous people. My dreaming pathway is giving me direction and leadership."
In many senses he has led the way and, as Narkle writes in his booklet, supported by a word in his people's language: 'To empower the knowledge is a moorditj – a great – and beautiful tool.'