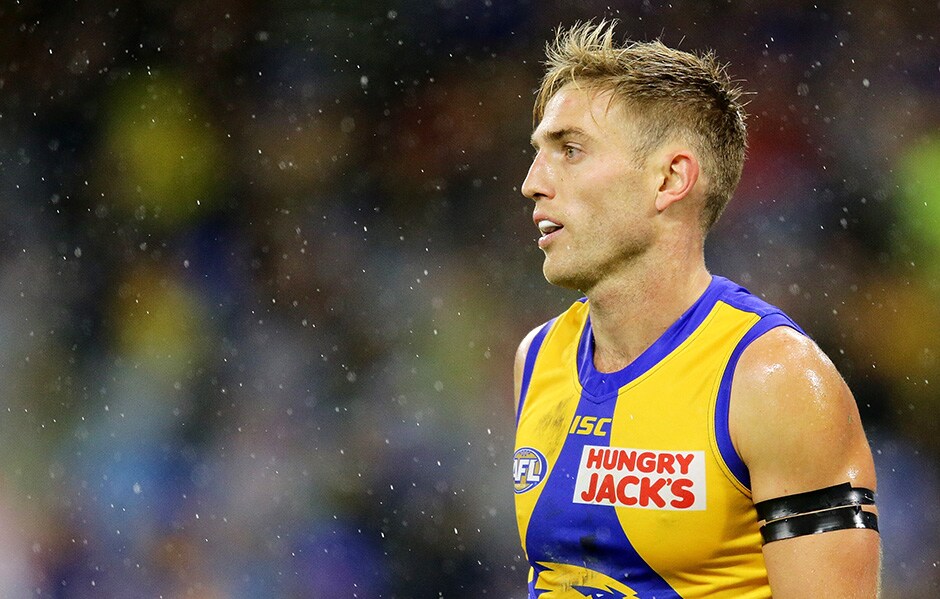 1. The simple summary of this game was that West Coast was outworked and outplayed. As senior coach Adam Simpson surmised post-match, it was pretty obvious from early in the contest that Port was "on". They attacked the ball and their opponents fiercely from the first bounce and were clearly a team on a mission, best illustrated by a remarkable snap around the body by Sam Powell-Pepper in the opening minutes.
2. Being beaten in virtually every facet of the game generally is reflected in scoring opportunities and that was certainly the case in this match. The inside 50 count was 70 to 38, virtually 2:1 in Port's favour and it makes it tough to kick a winning score with an imbalance of that nature. There have been exceptions when the Eagles have won conceding large numbers of penetrations inside the forward 50 arc, but not to that extent. And not in this game.
3. On a slippery, unseasonal night, the West Coast fans turned out in bold numbers with 49,000 of the club's faithful braving the conditions for the first Good Friday match at Optus Stadium. They were hoping for a performance to warm their hearts, but it did not come. One of the key elements on a dirty night, when the ball was always going to spend a bit of time on the deck, was the differential in ground ball efficiency, with the Eagles losing that battle -30.
4. It is an interesting facet of elite sport that some teams and individuals match up against certain opposition. Port Adelaide star Robbie Gray is one of the most dangerous small forwards in the game, a class act who can turn a game quickly. West Coast defender Brad Sheppard has a good record against Gray and had another victory in his personal battle last night. Gray did not kick a goal, while Sheppard had 26 possessions and seven marks in another outstanding display.
5. Skipper Shannon Hurn has been in exemplary form and he was one man who carried it forward into what was largely a disappointing night. The all-Australian defender was committed to the contest, attacked the ball full-chested and had 33 possessions and seven marks at half-back. The ball spent far too much time in the Eagles' defensive half but would have been there for even longer periods had it not been for the efforts of the club's Mr Consistency.