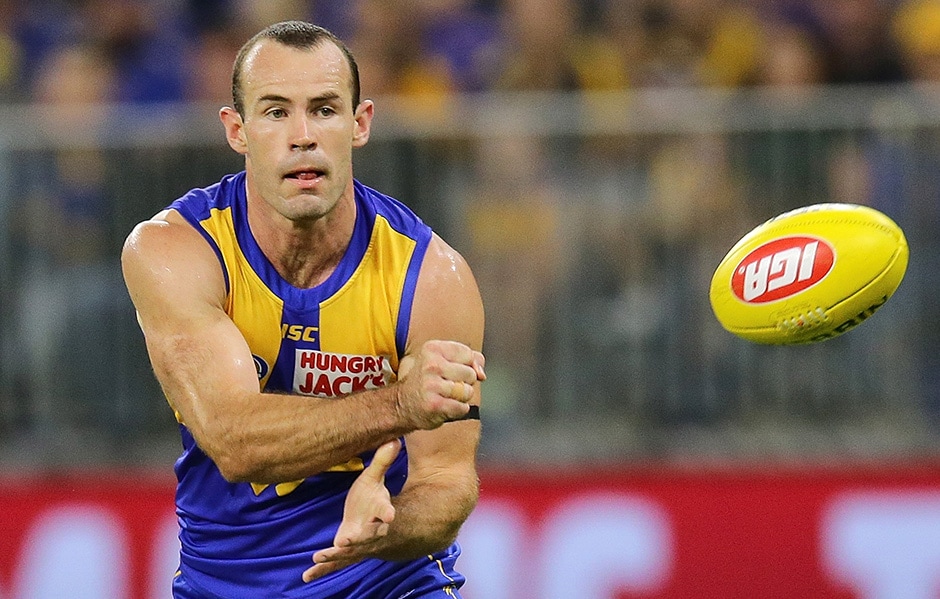 West Coast needs to find more ways to launch the ball forward and lock it in their attacking 50 if they want to take it up to the competition's top teams, according to skipper Shannon Hurn.
The Eagles mustered a minimal 38 inside-50s at Optus Stadium on Friday night and only managed to convert 34 per cent of those entries into scores.
On the other hand, Port Adelaide sent the Sherrin into its attacking arc 70 times and thrived on the supply, kicking scores from 43 per cent of their attacking thrusts to secure a 42-point win against the reigning premier.
Speaking to The West Australian after the contest, Hurn said West Coast would review the game in detail and look at rejigging its ball movement ahead of Sunday's clash with Geelong.
"We need to get it inside 50 and get the ball back," Hurn said.
"We're just winning the ball back in the back 50 and it's too hard to transition all the way.
"It's more about just getting the ball going forward, getting it out of bounds and then re-going again. That's what we need to be able to do and at the moment I don't think we're adjusting to that well.
"Footy is always a game about adapting. So yes, if opposition want to give us clean ball movement ... we'll take that. But that's not what the game always is because teams can shut that down."
Some experts questioned whether West Coast might persist with its two ruck strategy after Tom Hickey and Nathan Vardy's quiet performances against the Power.
While the pair combined for 35 hitouts, they only managed 12 disposals between them opposing Paddy Ryder and former Eagle Scott Lycett.
Adam Simpson hinted that he would not change the club's tried and tested method after one off game and Hurn reiterated the coach's view post-match.
"All selection strategies and spots will get spoken about when things aren't working well," Hurn said.
"I still think it can be an advantage for us. There's still a fair bit of time where you've got to kick it to a contest and that's where our rucks are.
"Hopefully they can still have an impact. But of course if that's not happening, we need to work at it."