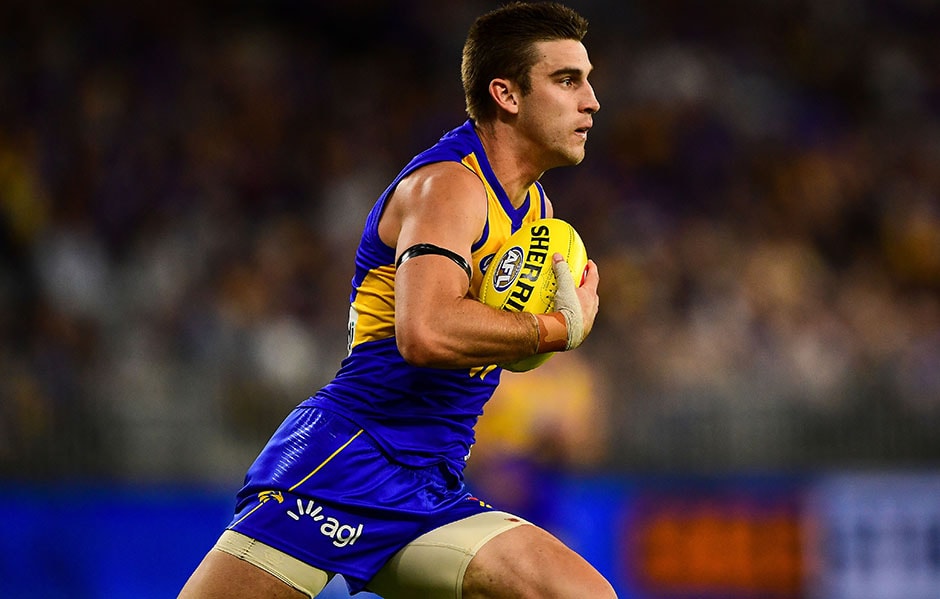 West Coast's midfield bull Elliot Yeo is hitting his straps and says it's time the Eagles start bridging the gap between their best and worst ahead of a tricky game against St Kilda tonight.
Yeo, the two-time reigning John Worsfold medallist, came into 2019 underdone after toe surgery restricted him from running until late pre-season.
But the star Eagle is getting back to his best and was instrumental in staving off Gold Coast's fightback at Optus Stadium last Saturday night.
With the plucky Suns pressing hard in the final term, Yeo stood up, collecting eight touches and booting the game-icing goal in the nervy 23-point win.
"It was always going to be a danger game for us and obviously our form going in wasn't the best," Yeo told AFL.com.au.
"We knew they were going to come out on the front foot and give a tough, hard contest and they certainly did that.
"We were able to match it but at stages there we probably lost it a little bit as well and they won the armwrestle, but it was good in the end – in the last five or 10 minutes of the last quarter – we were able to put the foot on the throat."
Yeo finished with 28 disposals, 12 tackles and eight clearances, leading from the front after the listless defeats to Port Adelaide and Geelong.
Like his teammates, Yeo had a rare down night against the Power with 17 touches, but he was one of very few to perform on a dark day at the Cattery.
While he still manages his toe and rarely trains early in the week, Yeo feels he is getting back to full fitness.
"Early on I felt a little bit under(done), but it's been one of those slow builds going through and certainly feel I'm starting to get more match fitness coming through now," Yeo said.
"It's more conditioning as well, pulling up from games, and that extra contact and extra body work.
"Early on in the season I was feeling pretty sore, but now you get that bit more conditioning under your belt – coming off a limited pre-season it's certainly hard."
Despite a rocky start to the premiership defence, the Eagles are confident of improving as players build following a shortened summer.
The glass half full view shows the Eagles are 4-3 and only a win behind second-placed Collingwood.
But their percentage is just 93.7 – the sixth-worst in the League – and, despite going 2-2 over the past month, West Coast has won only four of those 16 quarters.
"We've probably been a little bit inconsistent," Yeo admitted.
"I think it has been (our biggest problem) … collectively and individually.
"I've seen parts of (St Kilda), and obviously when they're on, they're on and they've been playing some really good football.
"The same goes for us really. When we're on, we're on, but when we're off, we're really off.
"We've got to try and bridge that gap between our best and our worst.
"If we bring our best then we'll certainly take it up to them, but if we bring our worst then who knows what can happen."