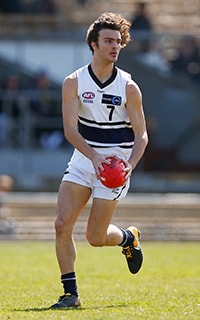 Height: 185cm
Weight: 78kg
Position: Defender
From: Northern Knights
Versatile-sized player with elite speed and vertical jump who is relatively new to the game, being from a basketball background.
Impressed at TAC Cup level this year and played in a variety of roles, showing his flexibility, for Vic Metro in this year's NAB AFL U18 Championships.
His 2.87 seconds for 20m at the Draft Combine confirmed his outstanding speed and was ranked No.1 overall.