The West Coast Eagles welcomed a group of loyal members to its new home at Mineral Resources Park to celebrate their membership milestones last Thursday night.
More than 250 members in their 10th and 20th consecutive years of membership attended the Beneath Our Wings Sundowner, the first member event held at the brand new venue.
Guests were treated to complimentary canapés and entertained by MC Glen Jakovich, who recalled some key moments from their first years of membership.
Twenty-year members relived the last time the club played at the WACA and Darren Glass' debut match in the 2000 season, while ten-year members remembered Mark LeCras' 12 goal haul at Etihad Stadium in Round 16 and John Worsfold's 200th game as coach during the 2010 season.
The evening began with Jakovich interviewing young Eagles Jackson Nelson and Tom Cole, before opening the floor to questions from guests.
Nelson spoke of his upcoming 50th AFL game, while Cole discussed his role in the 2018 premiership team.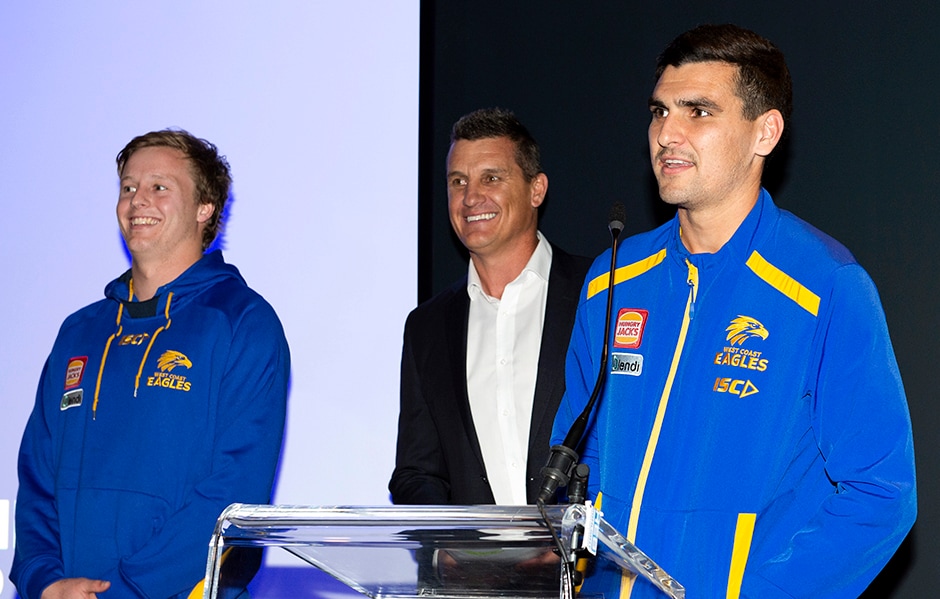 Following a short break giving guests the chance to mingle, CEO Trevor Nisbett addressed the members, thanking them for their support of the club through thick and thin and officially welcoming them to Mineral Resources Park.
The formalities concluded with Jakovich drawing the fantastic door prizes: a team and coach signed guernsey, a team and coach signed Sherrin football, and a 2018 premiers cap signed by the captain, coach and Norm Smith Medallist.
The West Coast Eagles would like to thank all members who attended this very special event for their ongoing loyalty and congratulate them on their 10th and 20th years of membership.
More information about the club's official member recognition program, Beneath Our Wings, is available here.