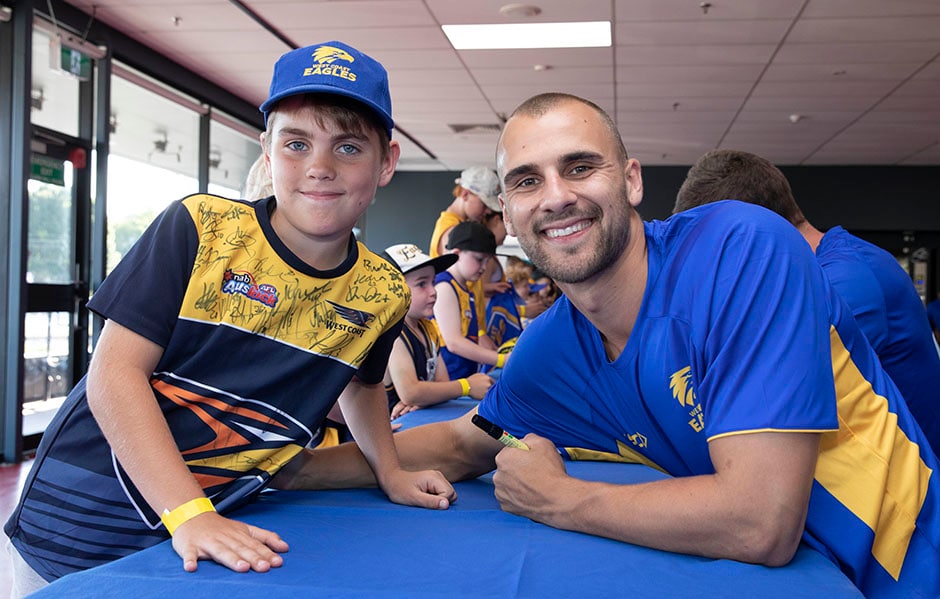 More than 350 eager Rick's Rookies members and parents took over Scitech for the Rick's Rookies End of Year Party on Wednesday.
The event kicked off with a bang, as the excited Rookie members converged on the signing session to get some signatures from West Coast Eagles players.
With many of the youngsters dressed in their new blue and gold premiership gear, there were smiles all round as the Rookies posed for selfies with their favourite footballers and met some of the club's new faces for the first time.
After the players headed back to the club, the fun continued as the Rookie members and their parents had the chance to take their photo with the club's newest piece of silverware.
The 2018 premiership cup was a hit, with the youngsters delighted to get up close with the trophy held aloft by their football heroes just two months prior.
The Rookie members and their parents alike had a ball exploring and interacting with the multitude of exhibits throughout the centre.
Guests also had the opportunity to attend one of Scitech's popular Ignite Your Curiosity science shows to learn about the wonders of chemistry.
As always, Rick the Rock was on hand to keep the Rookie members entertained throughout the evening.
We would like to thank all the Rookie members and their parents who attended our final Rick's Rookies event for the year. We look forward to seeing you during the 2019 season!
For more information about Rick's Rookies membership, visit https://membership.westcoasteagles.com.au/ricks-rookies or contact the Membership Services Centre on (08) 9388 4566.