With less than two months to go until the West Coast Eagles' inaugural AFLW pre-season gets underway, Dana Hooker offers her insights on the club's latest batch of recruits.
Beatrice Devlyn:
Bea is really mature person who seems far older than her age! I remember Bea back in season one of AFLW at the Dockers, finding herself on the list as a result of Emily Bonser's knee injuries. To see how she has developed over the last two years since her injury and how she applied herself to improve her elite training habits is impressive. Her weapon on the field would have to be her elite kick and work rate. She had a brilliant season for Subiaco and I can't wait to see her make her mark in AFLW this season.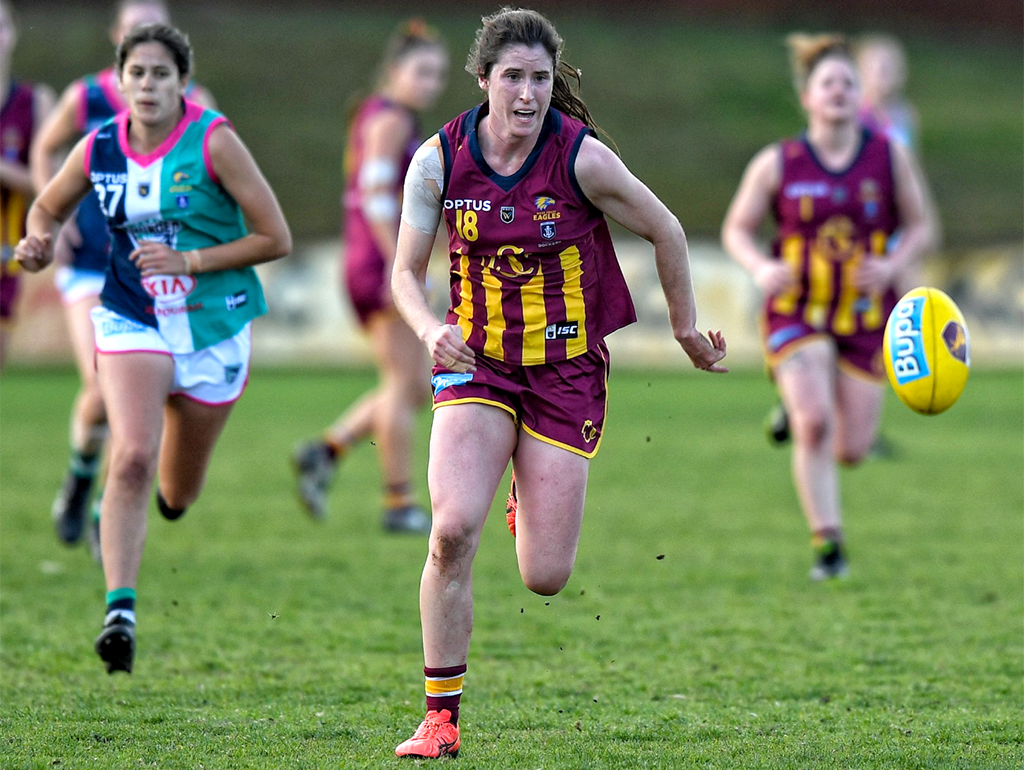 Emily Bonser:
Bons has had one of the hardest roads back to footy. As if one ACL injury isn't challenging enough, imagine both knees and finding out you had been playing on it for quite some time. The incredible thing about Bons is you wouldn't even know the hardship she has been through. She just got on with the job. She plays a hard, contested inside midfield role on her new wheels and is incredibly clean by hand and foot. I'm really looking forward to finally getting the chance to play with Bons!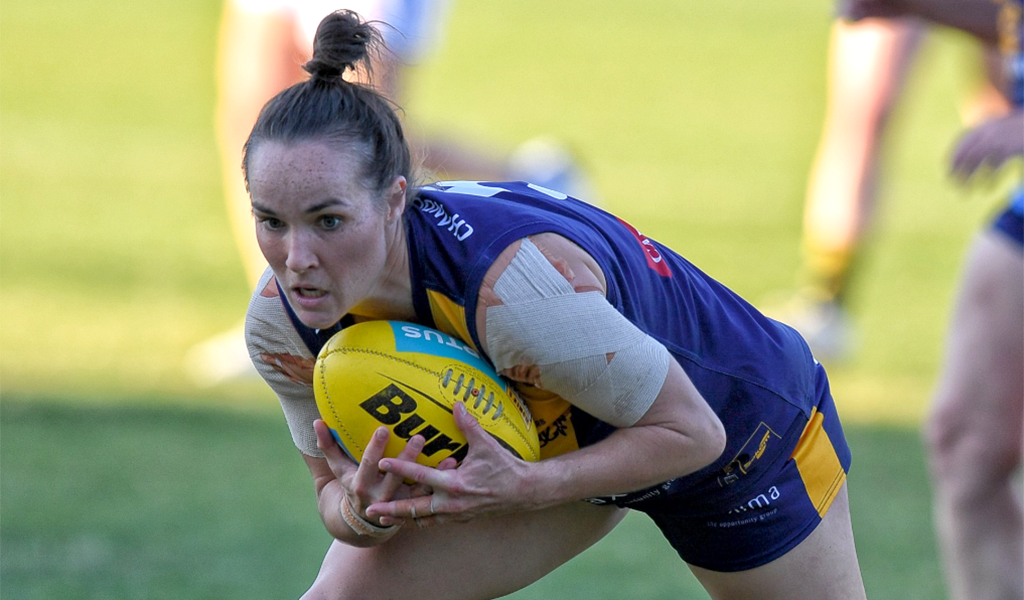 Danika Pisconeri:
Pisco's size and physical presence on the field is in many ways deceiving for the kind, mature and loveable character that she is. She came incredibly close to being drafted last year but I have no doubt she is appreciative for the extra 12 months of development she has had, highlighted by winning the fairest and best for the WAFLW competition. She owns one of the best set of dukes in a contest as well, so she will be a really valuable team member.
Congratulations to Danika Pisconeri, joint winner of the 2019 WAFLW Dhara Kerr Medal, the Fairest & Best for the season! pic.twitter.com/aFut19z7pl

— West Coast Eagles (@WestCoastEagles) September 9, 2019
Ashton Hill:
Hilly has been on the footy scene for a really long time and is a natural athlete, but to see the advances in her game over the past 12 months through the West Coast Eagles Female Academy means she will be a valuable and reliable player for us. She is full of smiles, positivity and her presence among the group is exactly what we need.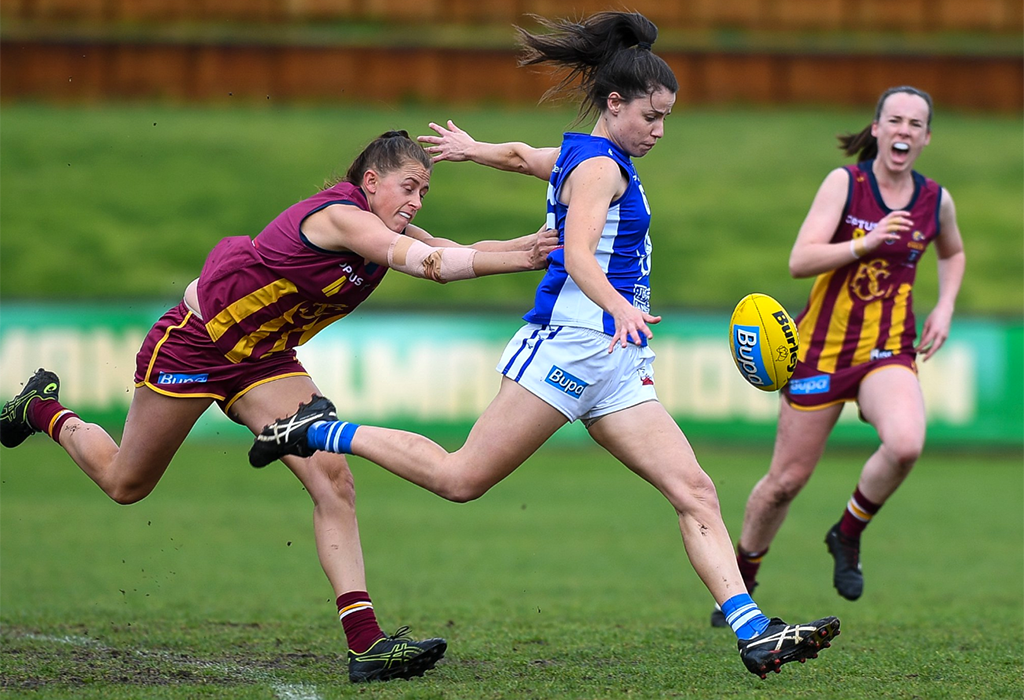 Emily McGuire:
Em and I played together during the 2018 season of AFLW when she was signed as an 18 year old and played at the opposite end of the ground to where she plays now! It was a tough experience stepping in as a youngster and having to adapt to the demands of an elite athlete, but she is one of the most talented young footballers going around. Seeing how hard she has had to work to get herself back on a list and find her feet in a new position as a defender shows her maturity and just how far she has come in the past two years. She is an exceptional intercept mark and possesses an ability to read the play naturally.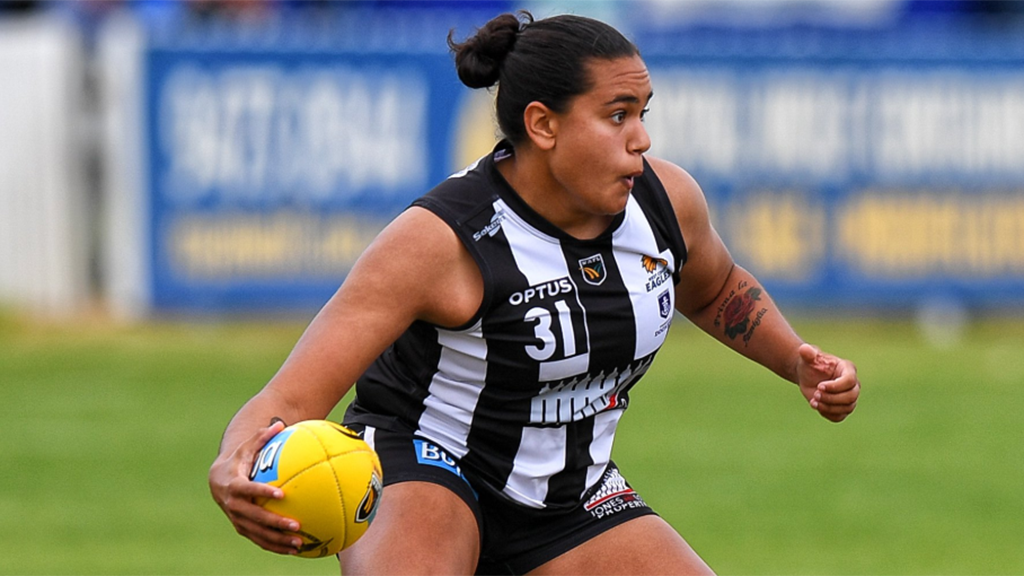 Hayley Bullas:
Hayley comes from the Essendon VFLW side but participated in the block one of West Coast's Female Academy. She is Essendon's 2018 VFLW best and fairest and we are incredibly lucky to have nabbed her before one of those Victorian teams did for her to build her AFLW career with the blue and gold. We are all really looking forward to Hayley moving to Perth in October and settling in!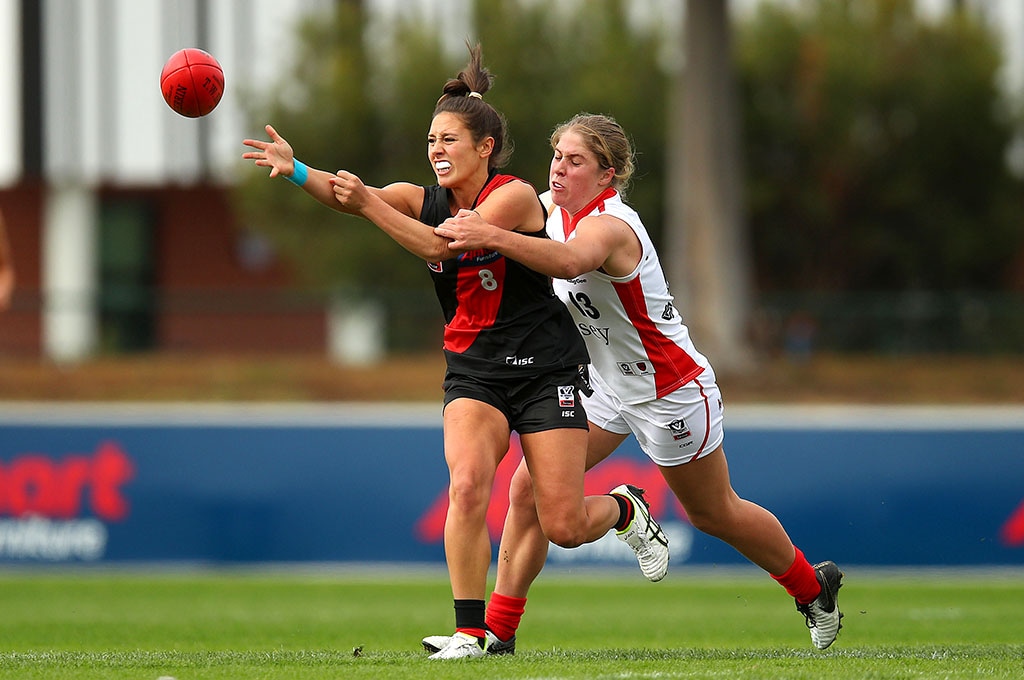 Mhicca Carter:
Mhicca is another whose personality is not what you'd expect! When I first met Mhicca during her tour through the club, I expected a really tough, loud and big rugby player! She has to be one of the politest and well-spoken ladies I have met. Her experiences playing at the elite level for rugby and what it takes to stay at the top will be so valuable for our young list. I'm really looking forward to seeing how her skills transfer over to AFLW.